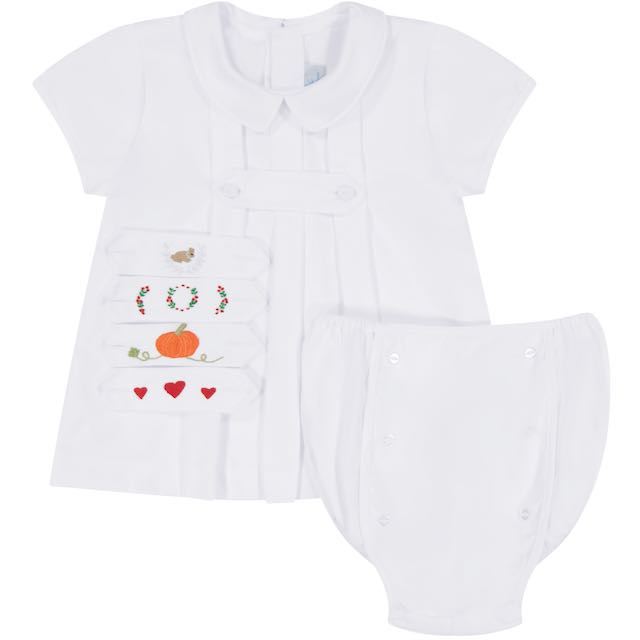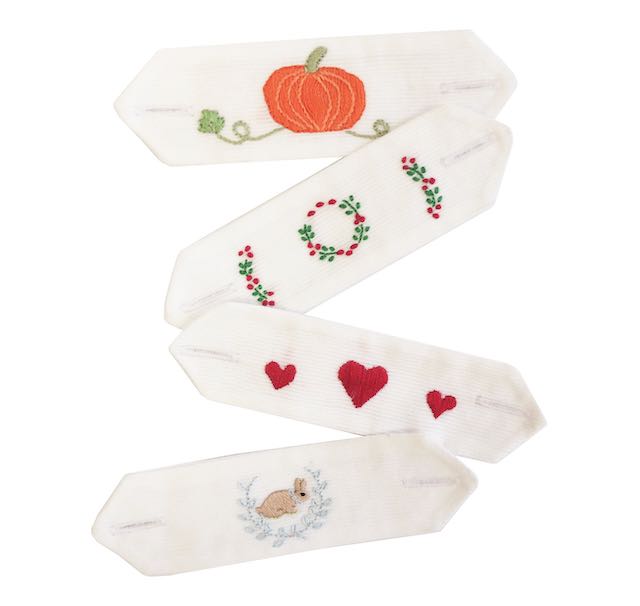 Every Holiday Bloomer Set
Description
 The Every Holiday Styles Are Cut In White Pique And Come With Tabs For Halloween/Thanksgiving, Christmas, Valentine's Day And Easter, Plus a blank tab with the option to have it personalized.
Sizing
Size range from 12 months - 24 months 
Materials
- Machine Washable
Personalizing
1. Pick your embroidery thread color
2. Pick the font style you would like printed on the item (name or initials)
3. Type the text you would like used for the personalization. The embroidery will be on the collar, as pictured and will be done in all lower case.
Example: "Hope Elizabeth Winchell"  First Name | Middle Name | Last Name
Every Holiday Bloomer Set