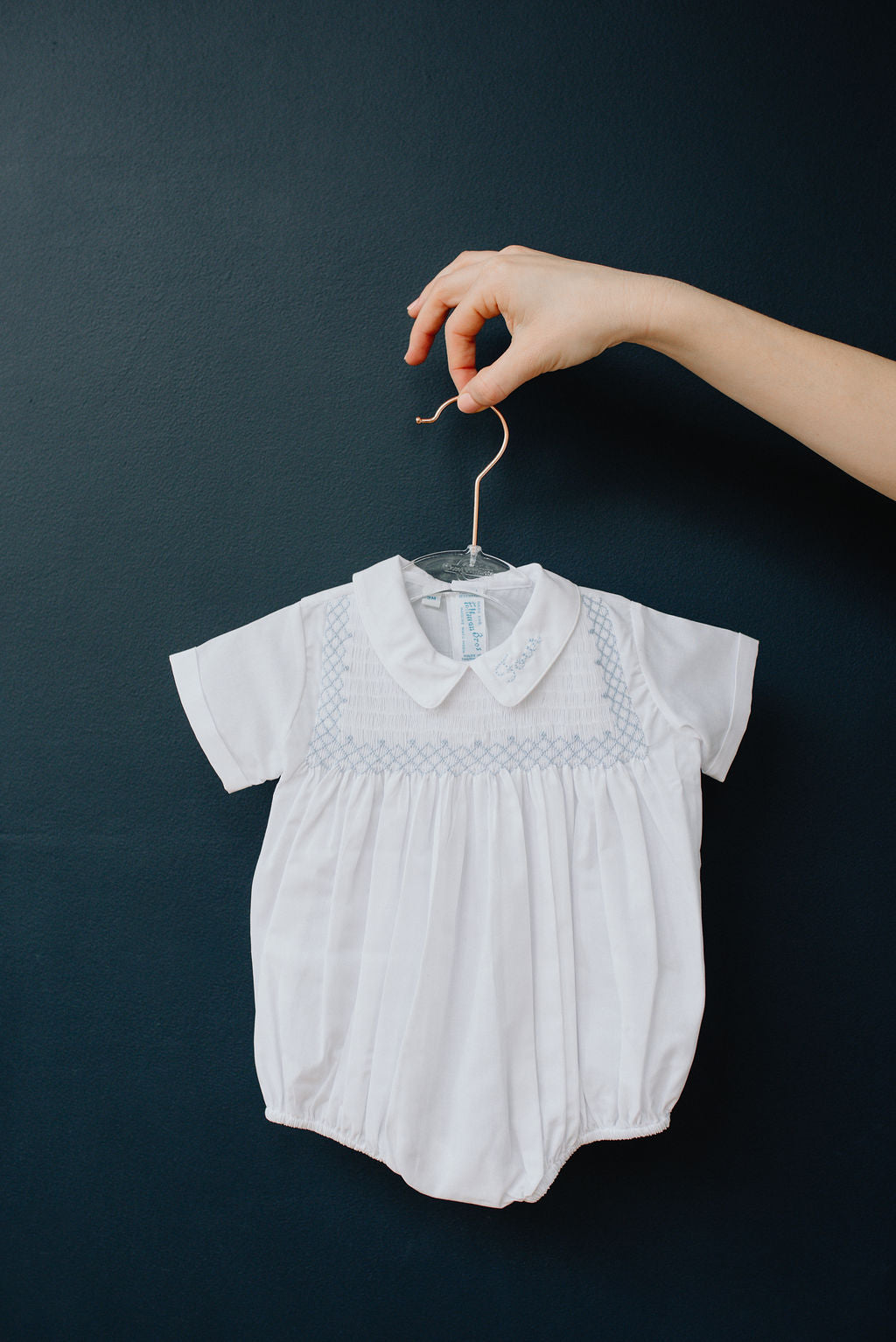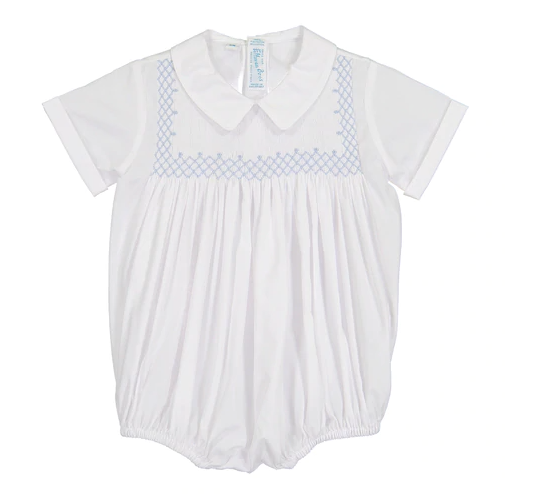 Vintage Smocked Baby Boy Bubble
Description
An heirloom quality romper for your baby boy. This beautiful vintage piece is inspired by some of our 1930's styles - that's as vintage as it gets! Features a smocked, embroidered bodice, hand made of course, for the timeless Feltman quality you've come to trust. Features a vintage-style pointed collar with piping around the edges with your little one's name or initials on the collar. 
Sizing
Size range from 3 months - 24 months
Materials
- 65% Poly, 35% Cotton
- Machine Washable
Personalizing
1. Pick your thread color
2. Pick the font style you would like printed on the item (name or initials)
3. Type the text you would like used for the personalization. The embroidery will be on the collar, as pictured and will be done in all lower case.
Example: "Hope Elizabeth Winchell"  First Name | Middle Name | Last Name
Vintage Smocked Baby Boy Bubble