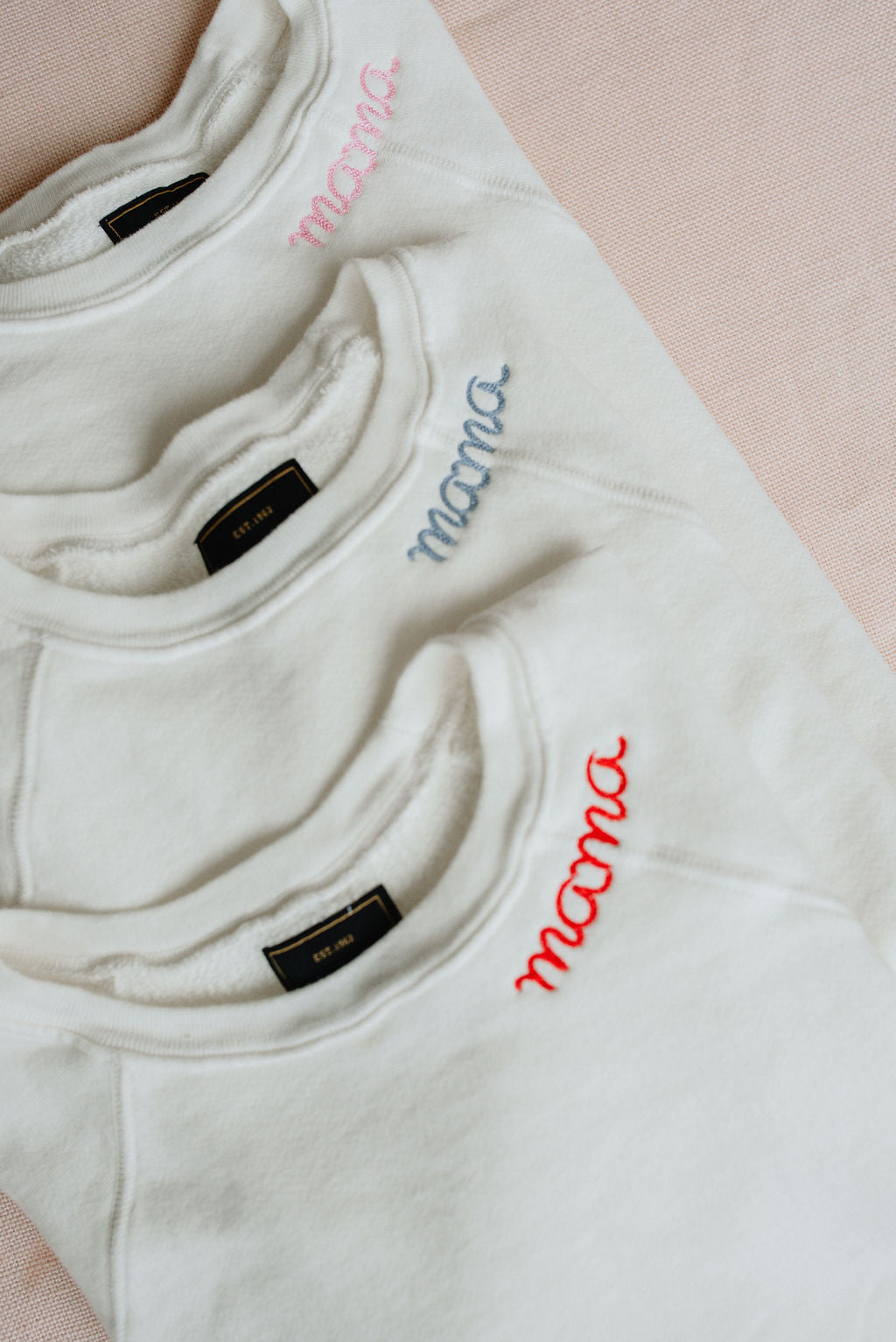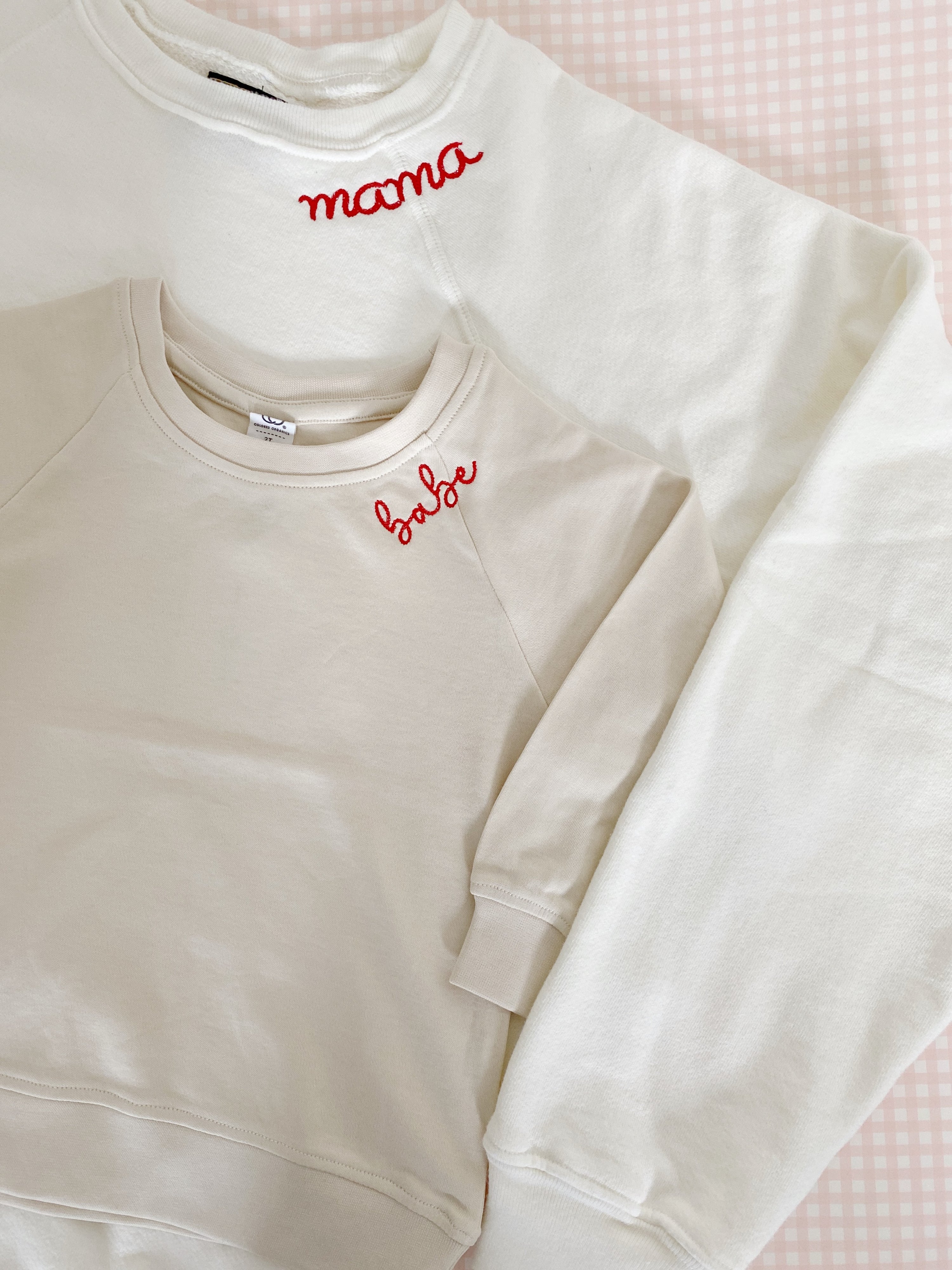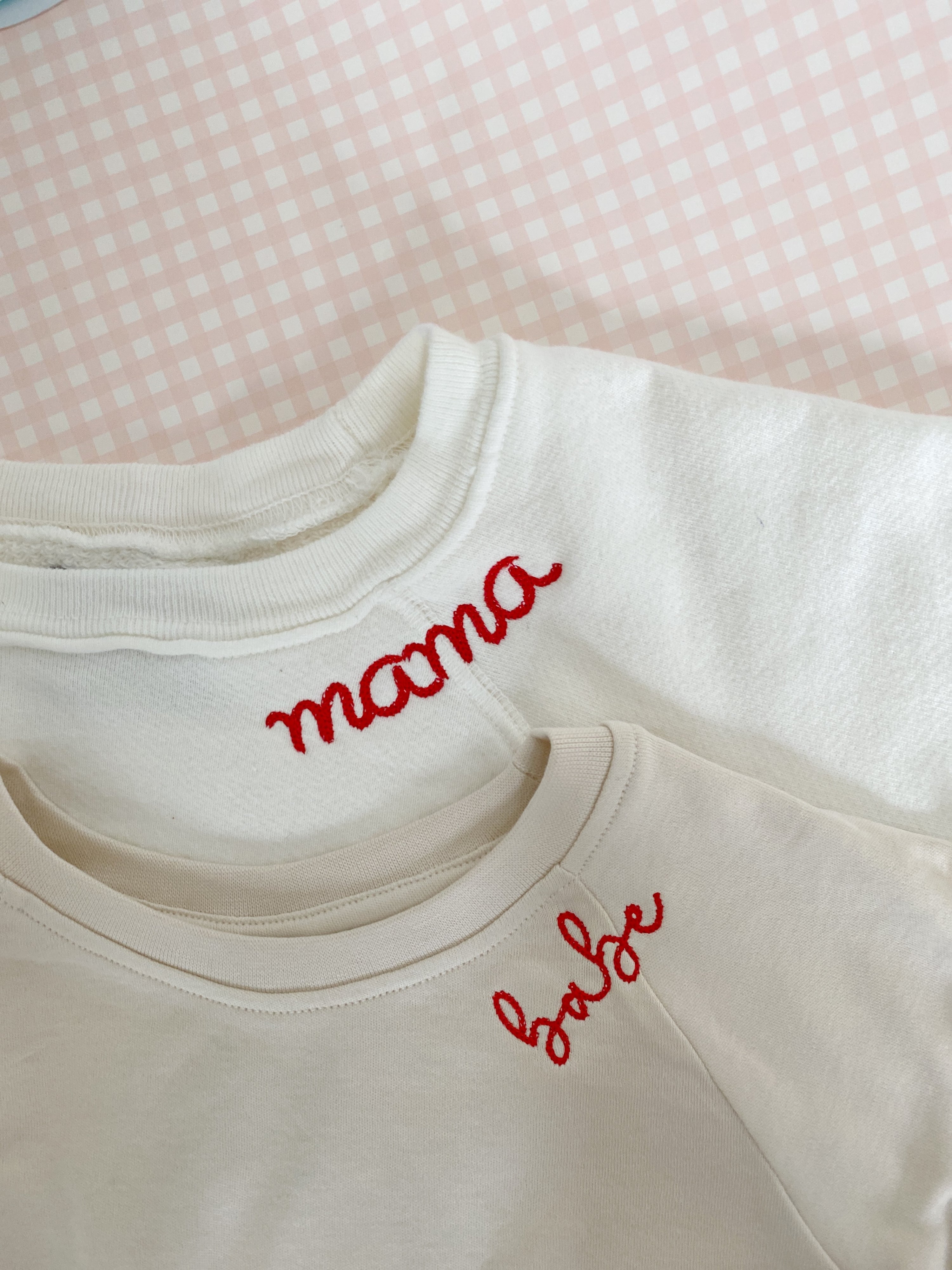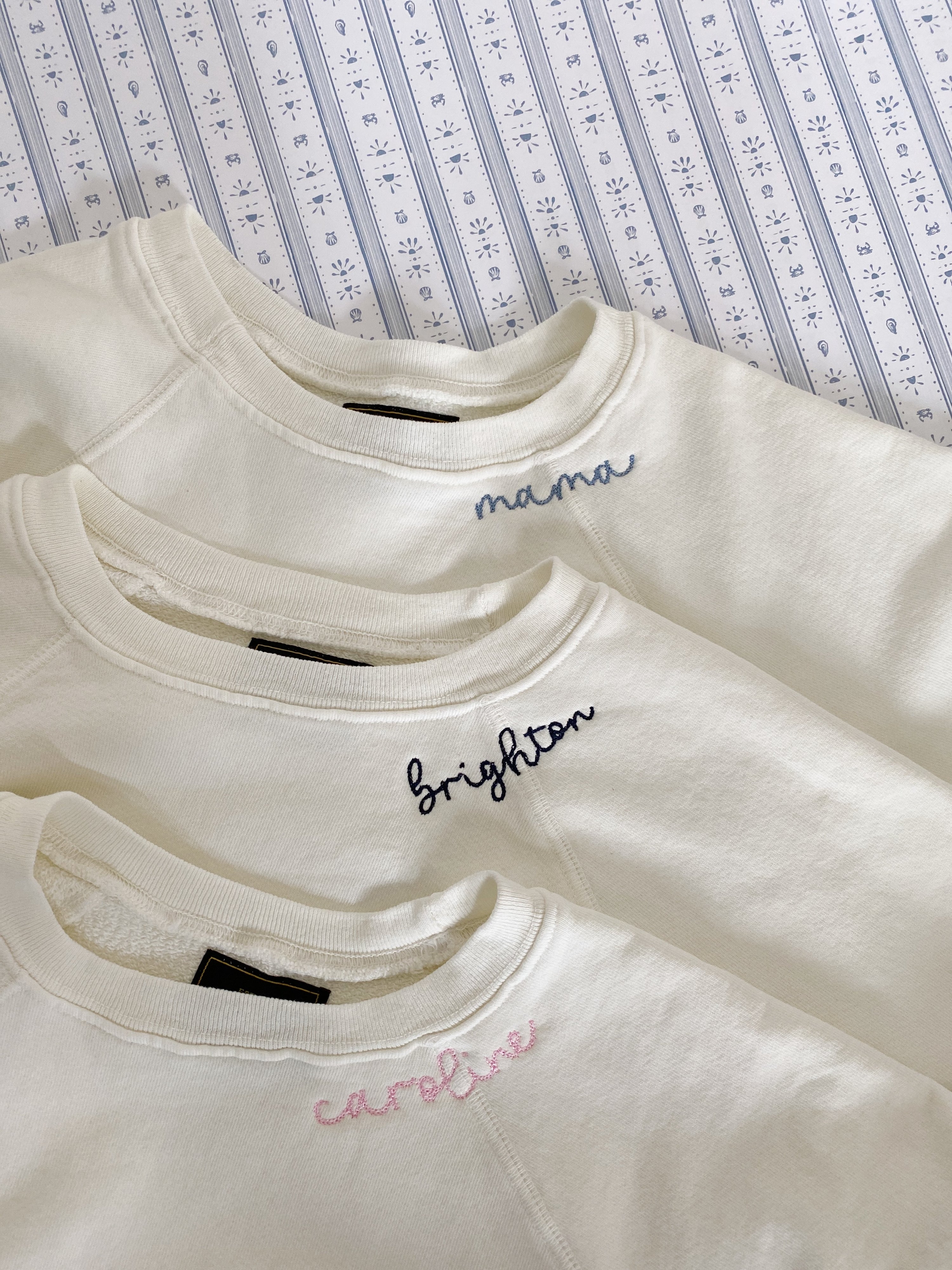 Personalized Pullover (adult)
Description
This item is true to size, with a relaxed fit. 
Want to match your little one? We now offer a personalized pullover for all the little babes! Click here to order. This pullover is slightly lighter in color than the kid's pullover. Both still a light, natural color.
Ideas for embroidery:
personalize with your name, nickname, 'mama', 'aunt', 'grandma', bisous, the list goes on!
Sizing
Size range from XS-XXL
Materials
- 100% Cotton
- Machine Washable
Personalized Pullover (adult)