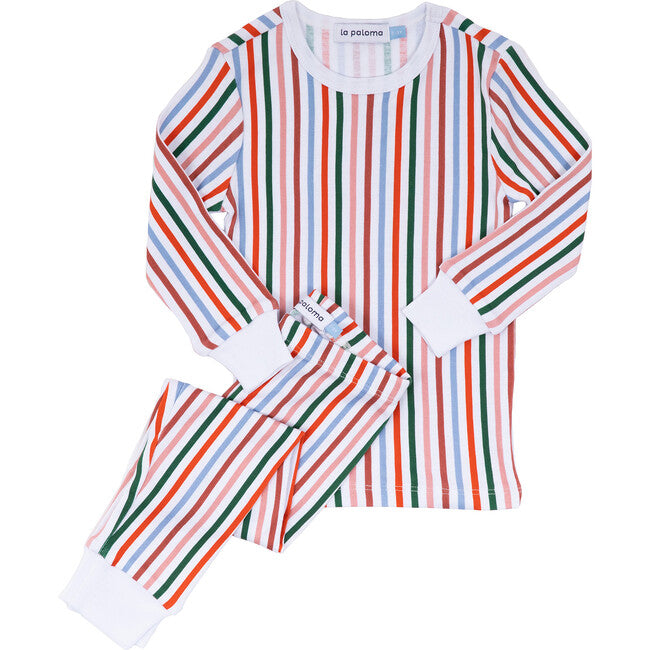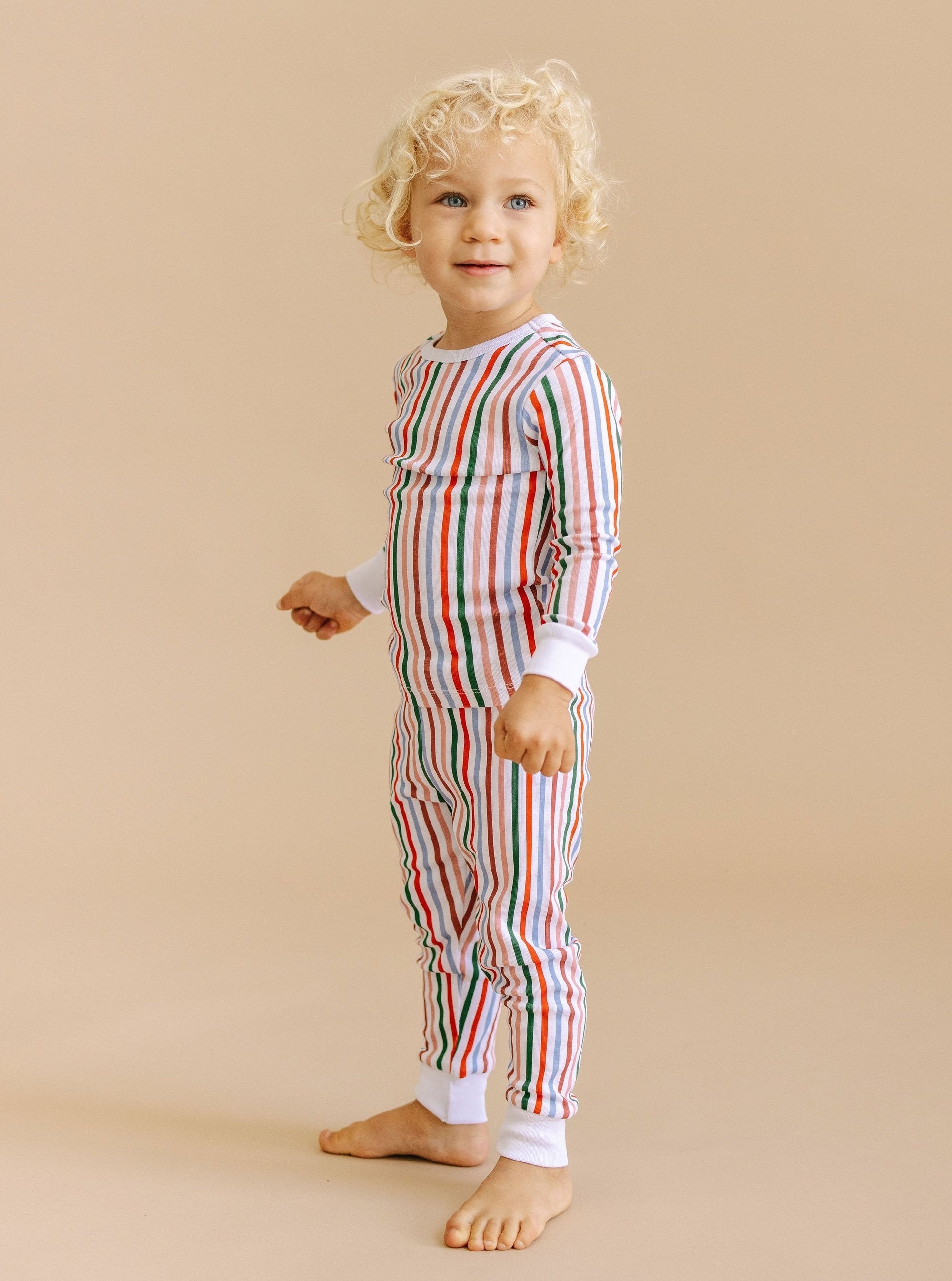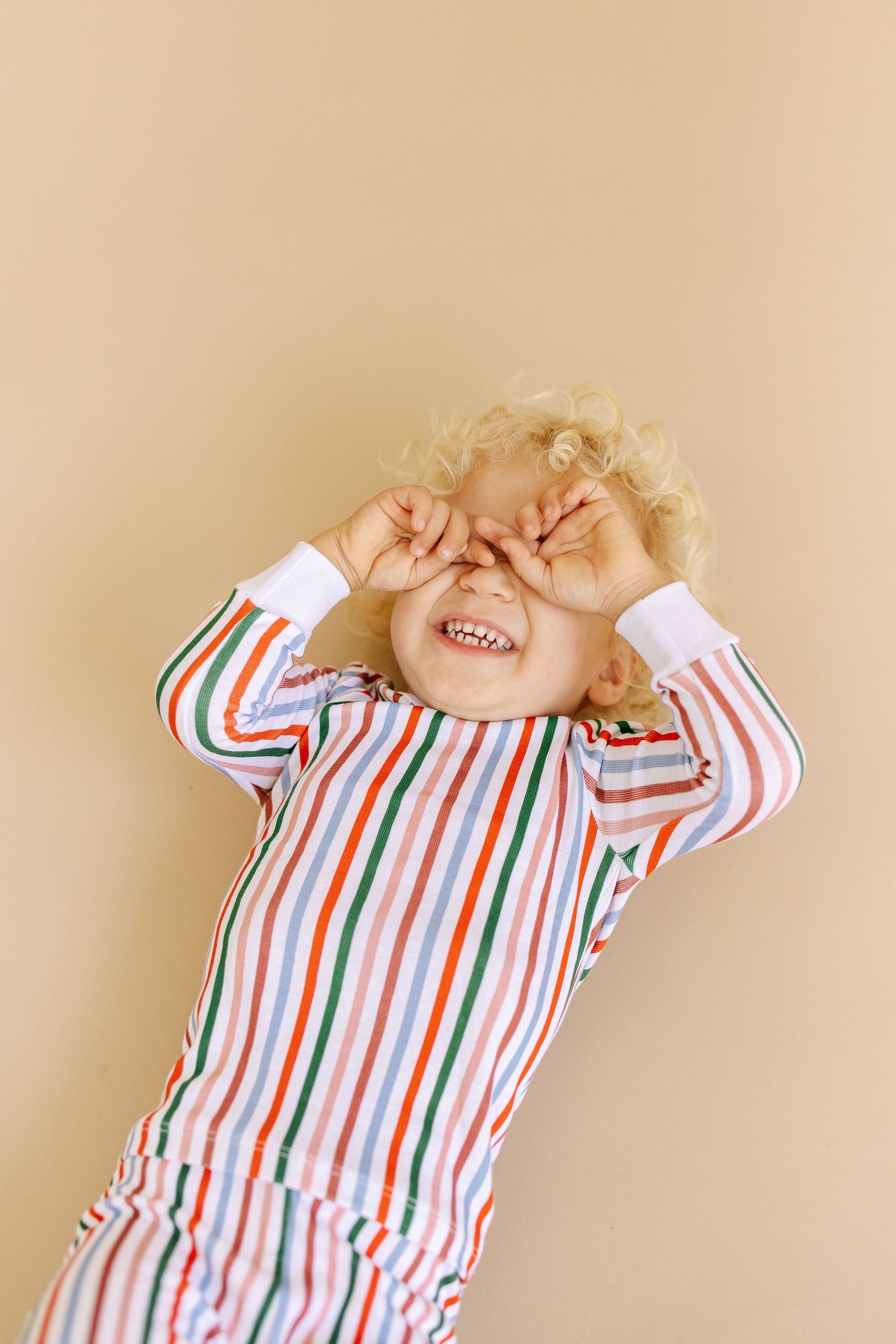 Description
 Your child will look adorable in this long john pajama set. Organic cotton pajamas in multi stripe with chain stitch embroidery done on the collar/neckline as seen in the last picture. 
Sizing
Size range from 2-3 Years — 7/8 Years. For 18-24 months, size up to 2-3 Years. 
Materials
- 100% cotton
- Machine Washable
Personalizing
1. Pick your thread color.
2. Pick the font style you would like printed on the item (name or initials).
3. Type the text you would like used for the personalization. The embroidery will be on the collar, as pictured and will be done in all lower case.
Example: "Hope Elizabeth Winchell"  First Name | Middle Name | Last Name